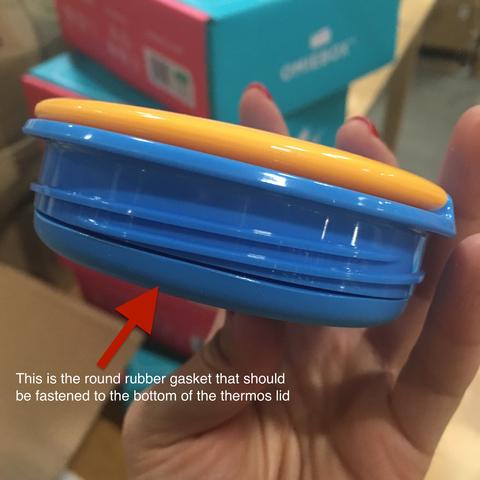 The Omiebox thermos lid gasget, is made from high-grade silicone. When used correctly, it prevents leaks and keeps the temperature as original as when the food is placed in. This is a replacement part only.
Decorate your Omiebox with different lid gasgets, when the earlier one is still wet, regardless, you are covered with these spare gasgets.
Available in the 5 Olympic colours, as for Pink Berry, Blue Sky, Meadow, Purple Plum, and Sunshine Yellow.
OmieLife: OmieBox Gasket
Brands OmieLife Inc
Product Code: Omiebox Gasket Option
Reward Points:

3

Availability: In Stock
S$ 3.00

Price in reward points: 300
Tags: OmieBox replacement accessory, gasket, gasket for thermos lid